recipient of the GE Wind Trucking Quality and Safety Award
Dagen Trucking - Wind Division
At Dagen Trucking, we're always up for a challenge. We pride ourselves on working with pristine state-of-the-art equipment, having a team composed of professional and knowledgeable drivers with years of heavy haul experience, and working as efficiently as possible. As a carrier of wind turbine components for close to 10 years, Dagen Trucking is a trusted asset in the Wind Energy industry. Our team hauls a variety of components that range from hubs, blades, and nacelles to legal factory equipment. In 2014, Dagen was the recipient of the GE Wind Trucking Quality and Safety Award.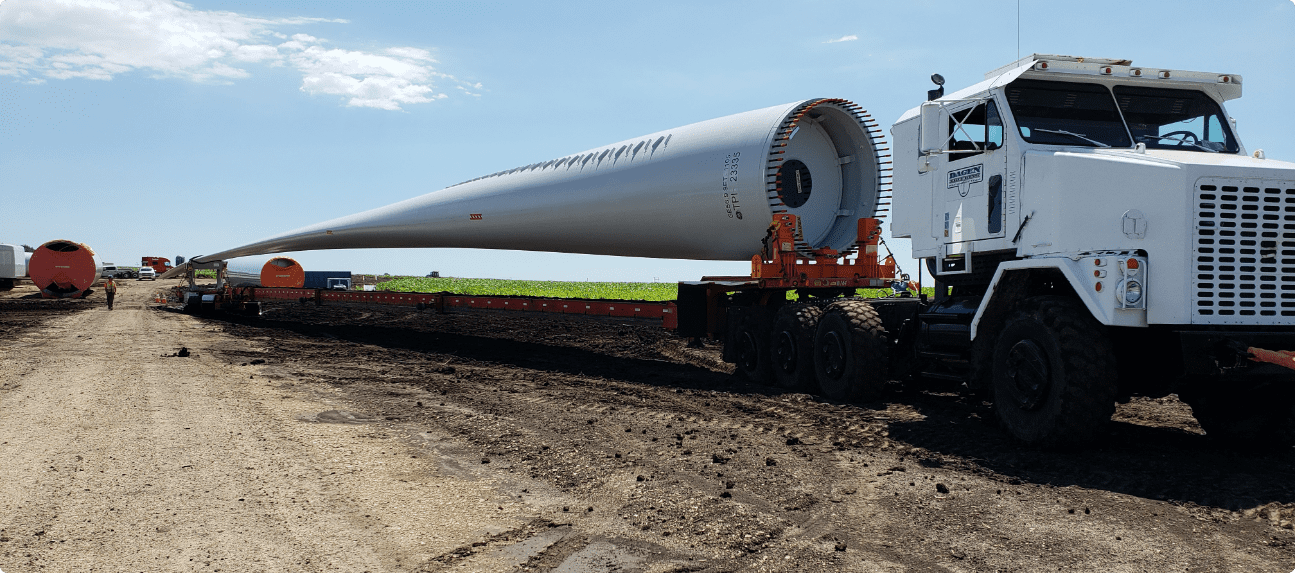 A Professional Team You Can Trust
In addition, Dagen Trucking runs a turn key projects team. Our team will visit a potential job site, survey the site, make site recommendations and present formal reports. When the site is ready to start, our experienced team will be in place to start receiving deliveries and begin offloads. For the more difficult sites, Dagen owns and operates a team of Oshkosh Military M1070's. With these prime movers on site we have the ability to accept and hook up to legal flatbed loads right up to multi axle hook ups with a sliding fifth wheel. The prime movers have been critical in assisting with timely offloads. These poor site conditions are typically caused by weather or natural conditions such as steep grades that cannot be overcome with excavation equipment. The availability and utilization of this equipment has proven to save our customers costs specifically related to detention, layovers and down time.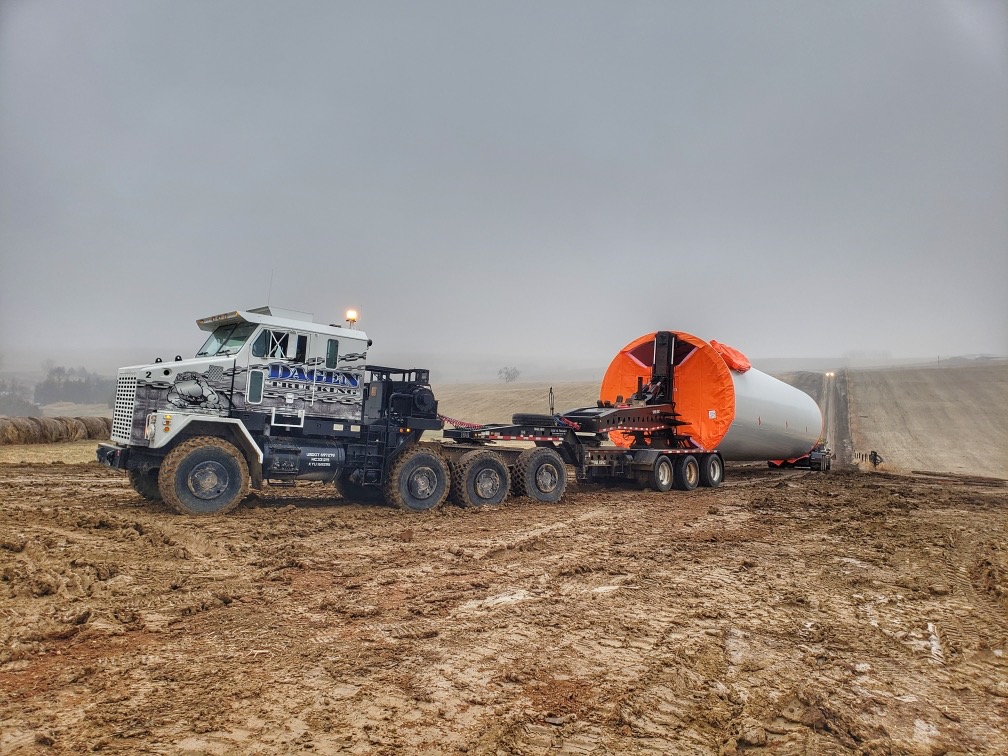 Contact Dagen Trucking Today For Your Wind Projects Hauling Needs
Do you have a wind project to complete and you're looking for a trusted and experienced team to get the job done? Conveniently located in Castleton-on-the-Hudson, NY, the Dagen Trucking team proudly serves all across the U.S. and Canada. No job is too far or too big for our team. Contact us today and let us help you complete your next project!